Pool Renovations Melbourne
CooWee Pools, the name you can trust with your Melbourne Pool Renovation and Pool Restoration needs.
Multi award winning CooWee Pool Renovations can handle all your pool renovation needs throughout metro Melbourne and country Victoria. Our team of highly skilled craftsmen are hands-on and professional in every aspect of the pool repair process. We pride ourselves on our workmanship and reliability, resulting in a personal level of customer service you'll want to tell your friends about.
Melbourne's No. 1 Pool Renovation Company
With over 20 years of experience in the pool renovation industry, CooWee Pools ensures that quality comes before quantity. This is the approach that allows us to give your pool the much needed attention it deserves, bringing your old pool back to life. We want our customers telling their friends about the "great" experience they had using CooWee Pools. Whether you need a complete pool restoration or are just looking to resurface your pool, we have the expertise and highly qualified team of craftsmen to get the job done.
Pool Renovations Before & After
Before
After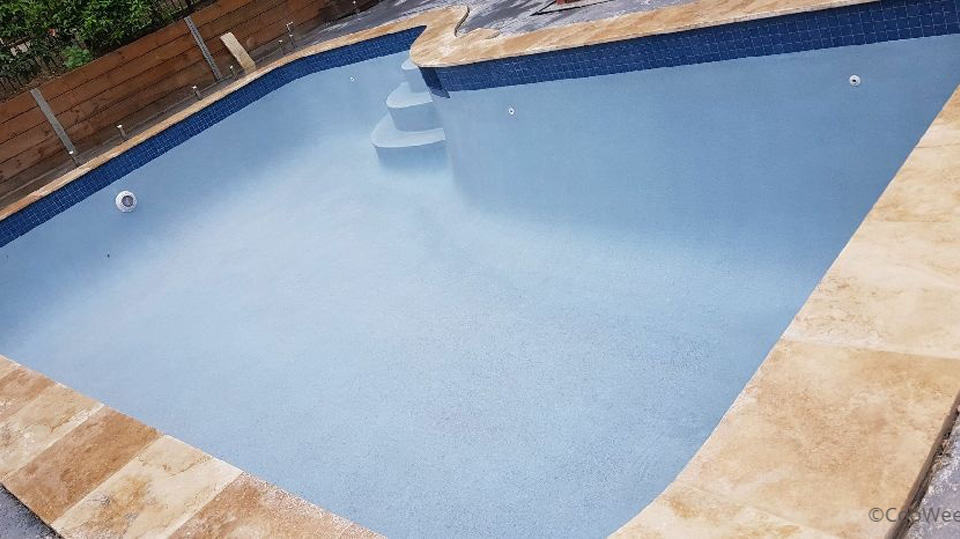 Before
After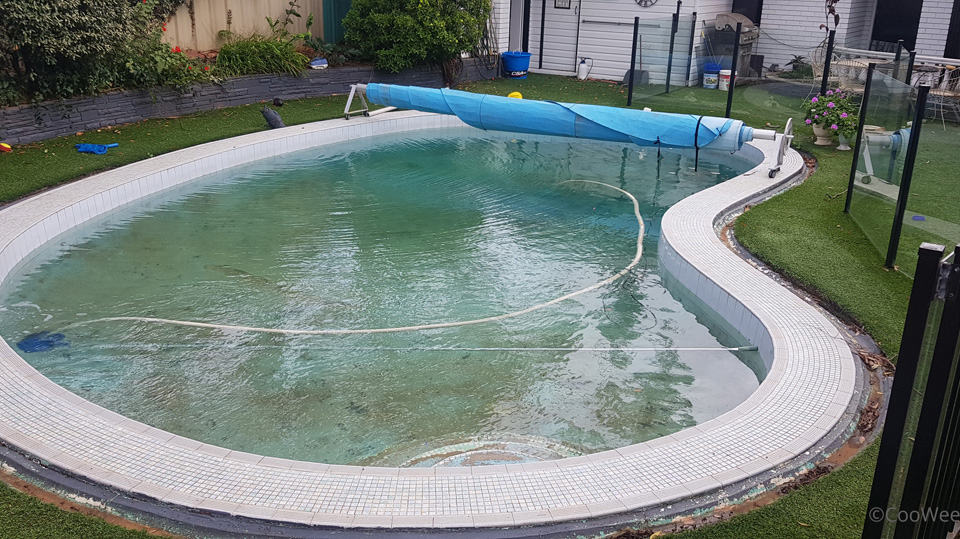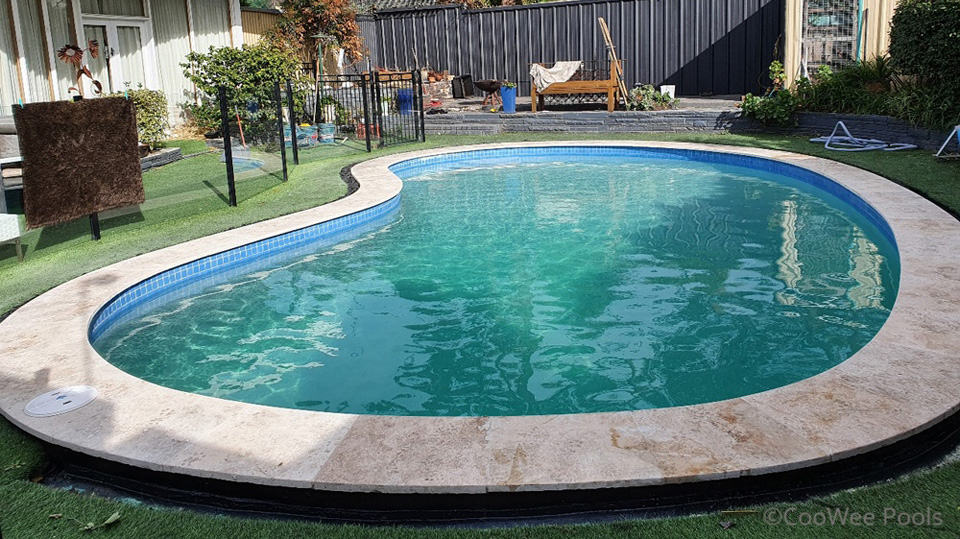 Before
After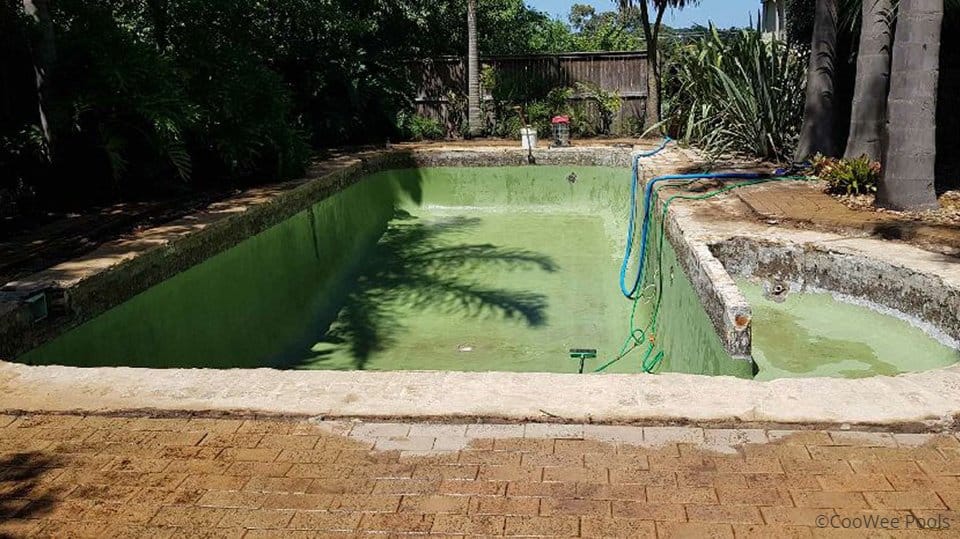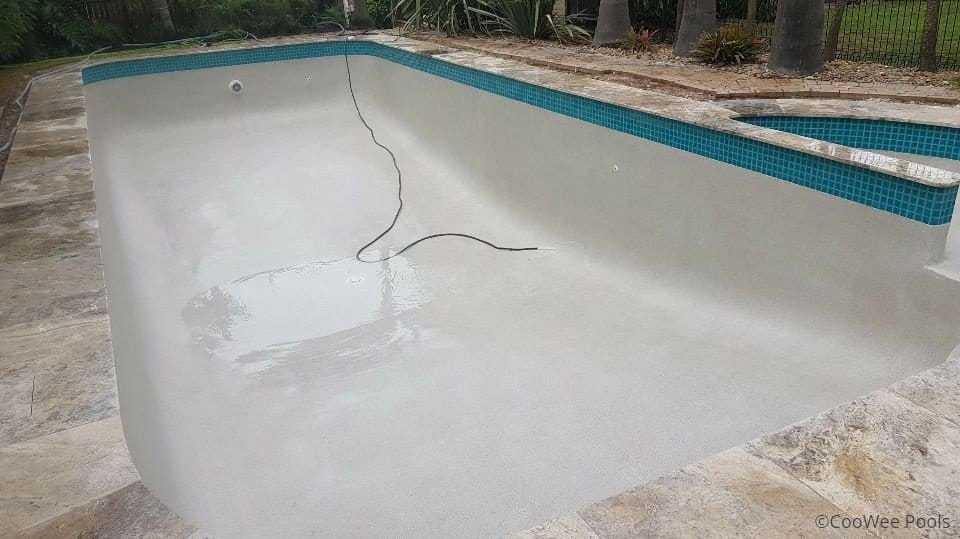 Before
After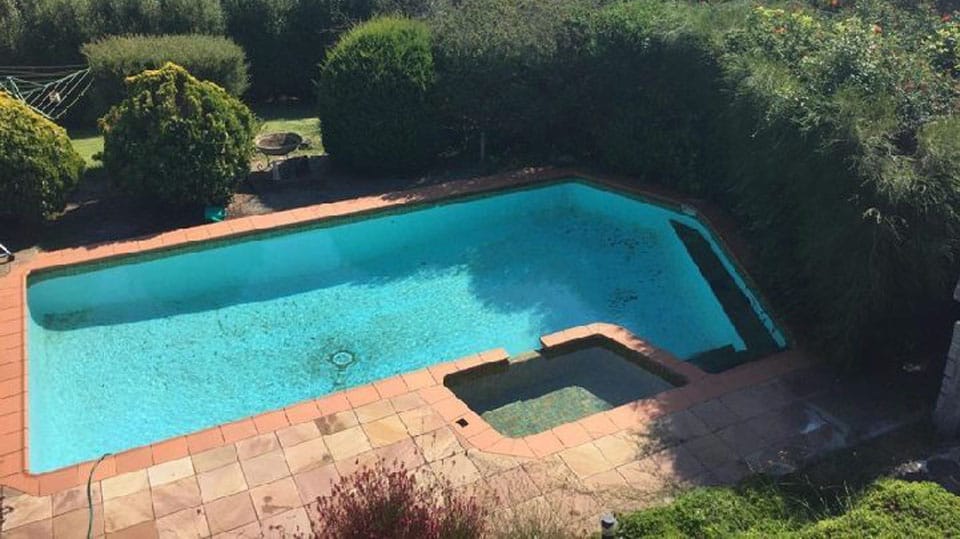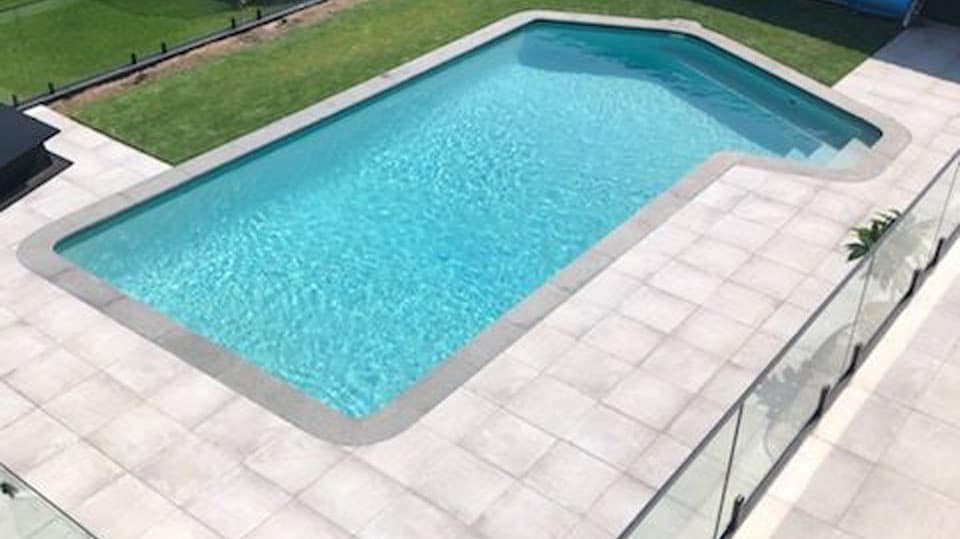 Before
After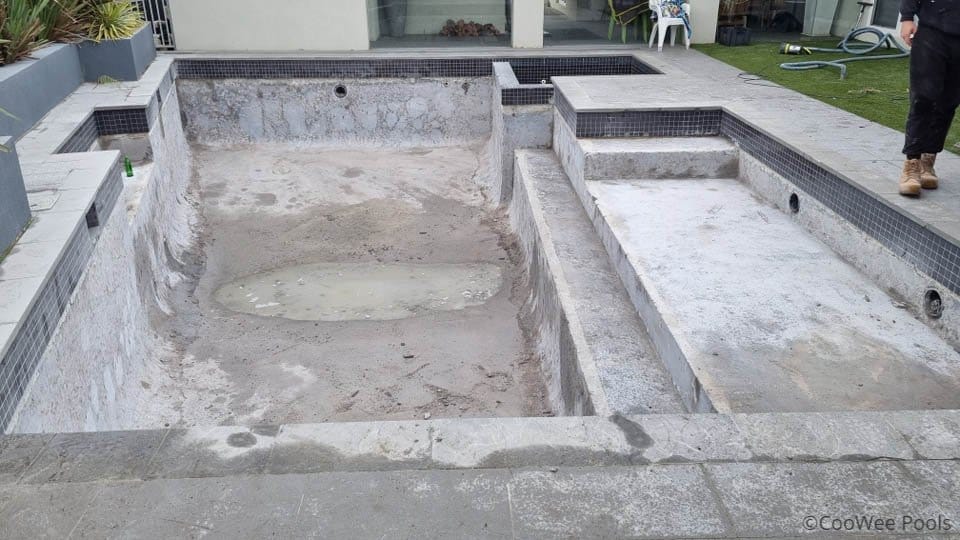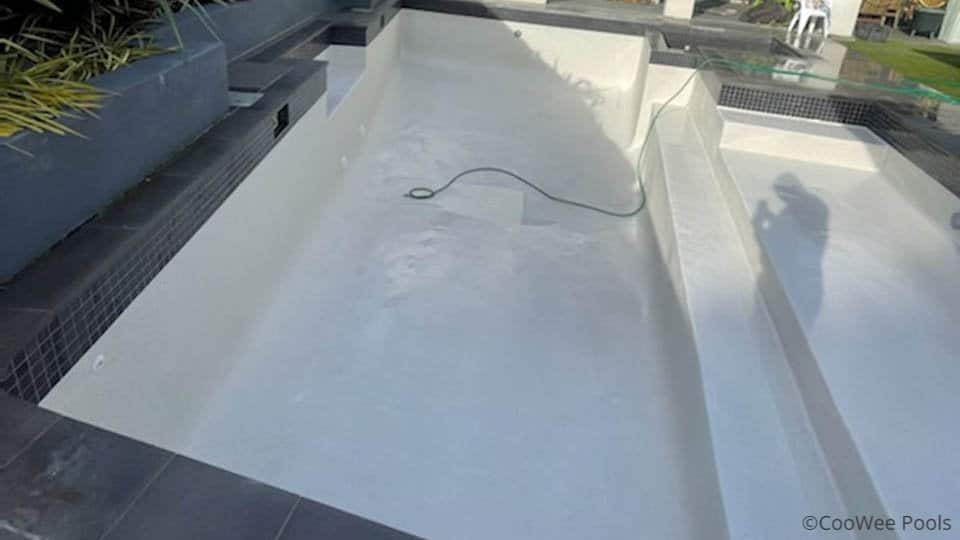 The Pool Renovation Process
Below is an example of a full pool renovation we did for a client in Mount Eliza. This was a large project; it required several extra steps because we had to dig out the road base beneath the false floor of the existing pool.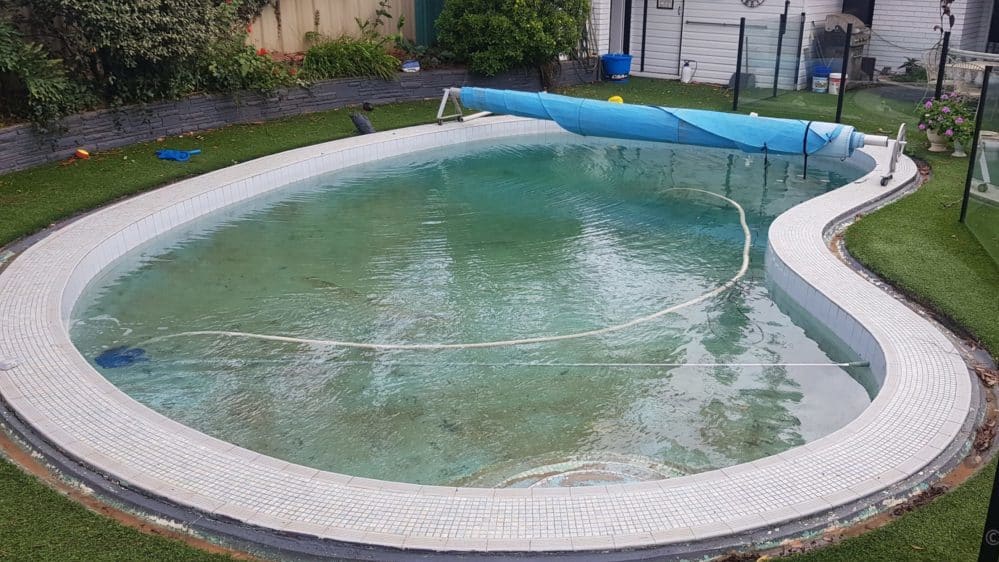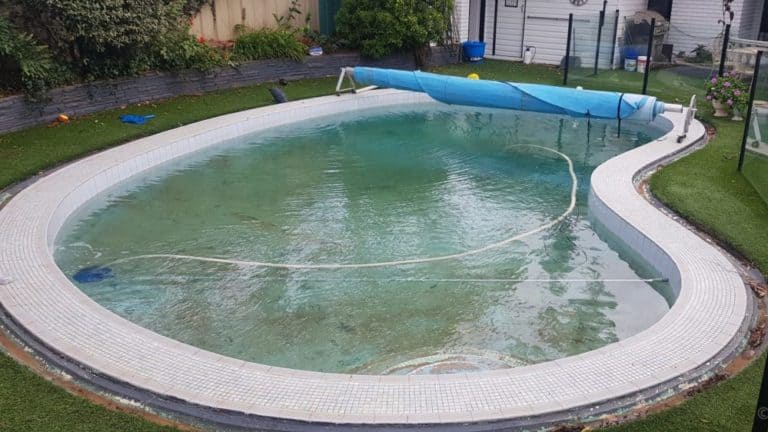 1 Pool before renovation on day of quoting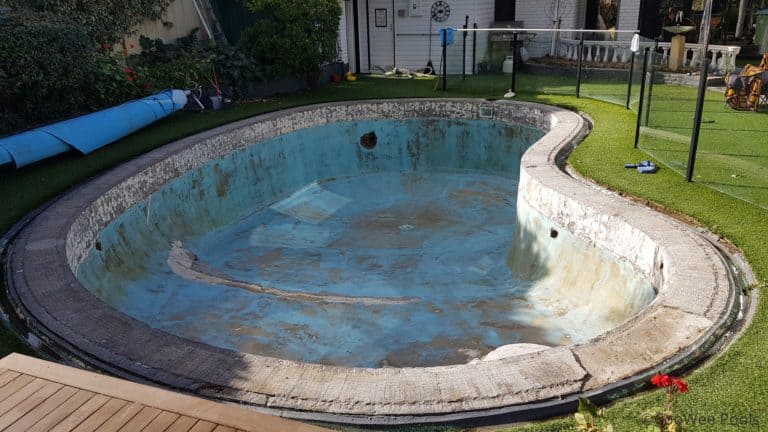 2 Waterline tiles removed, coping tiles removed, water pumped out, lights taken off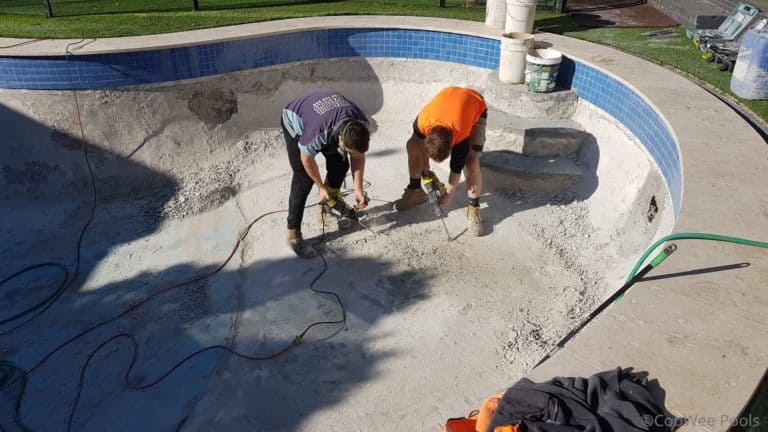 3 Jack hammering the existing interior, ready for new waterline coping tiles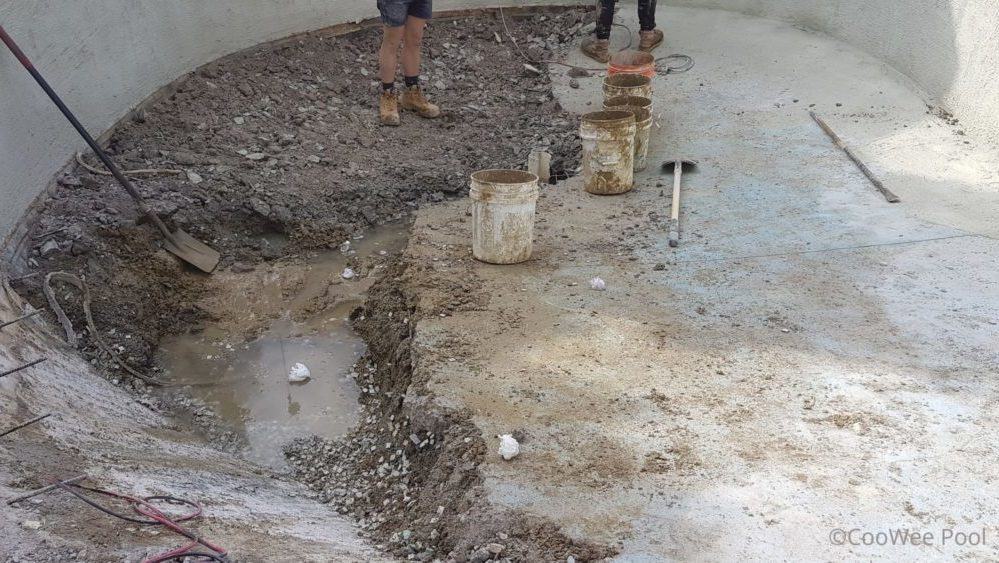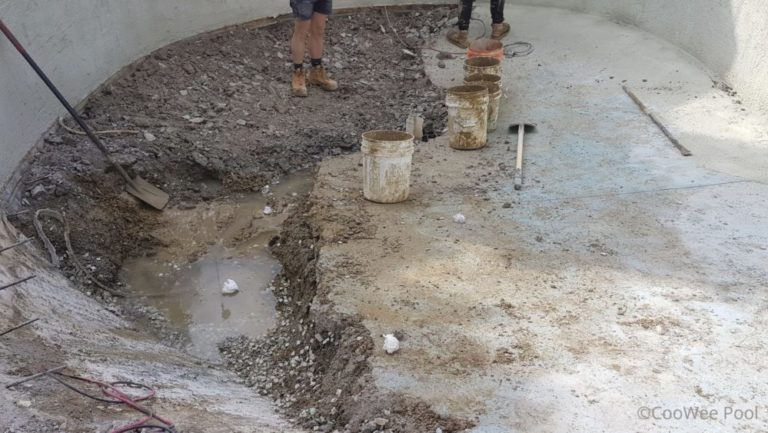 4 Digging out the road base underneath the false floor of the pool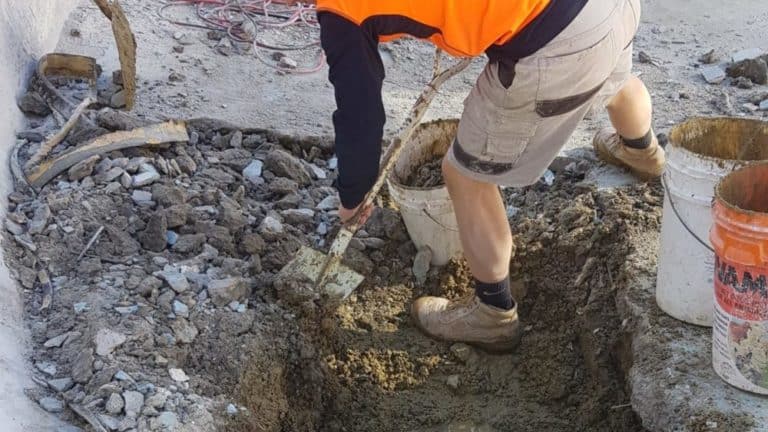 5 Digging underneath the existing false floor of existing pool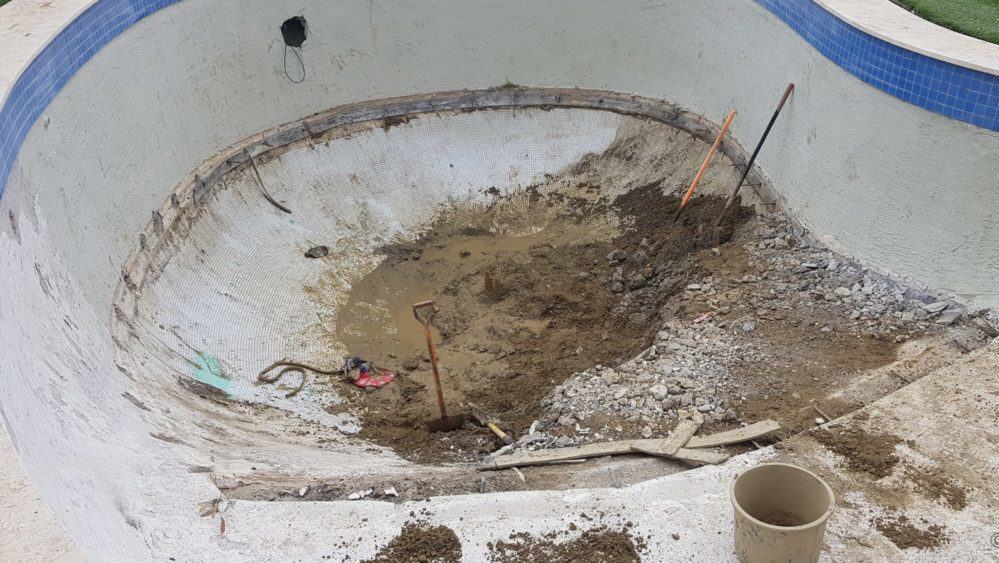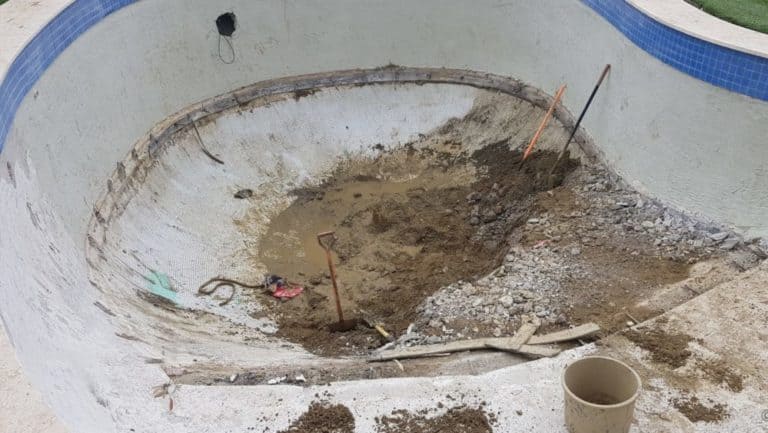 6 1/2 the road base taken out, taking the pool from 1.6m to 3.8m deep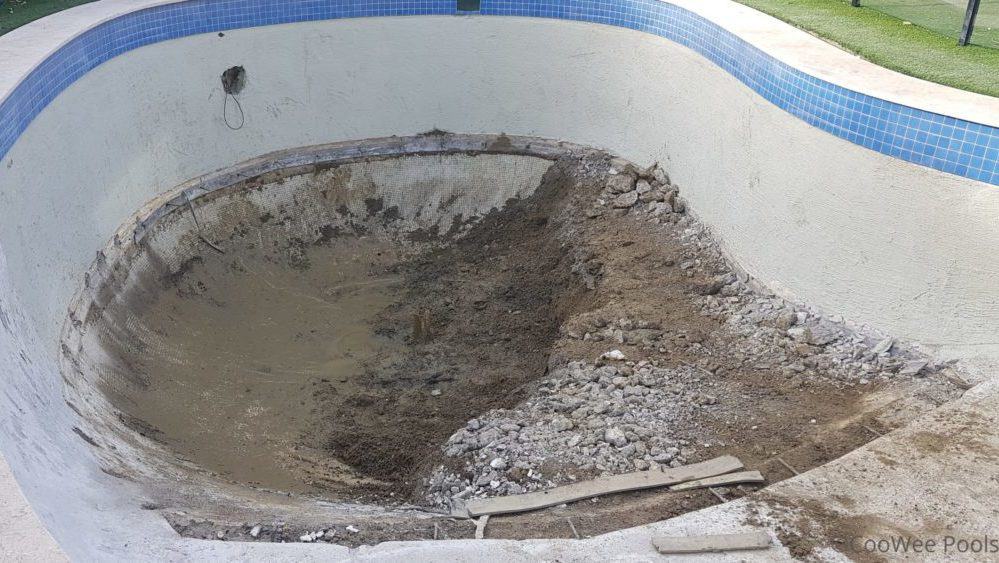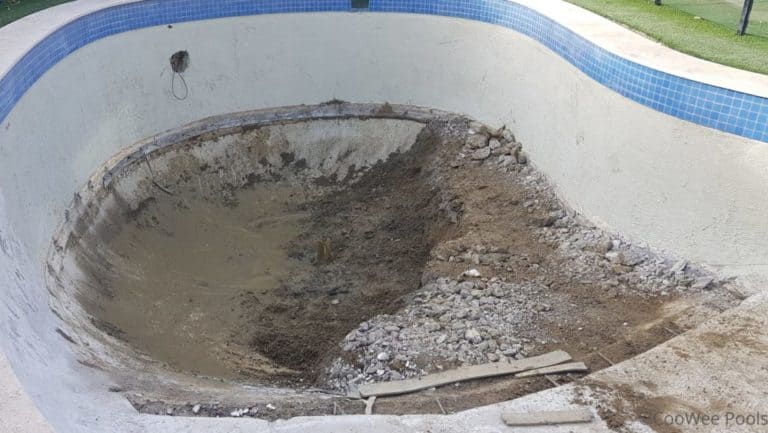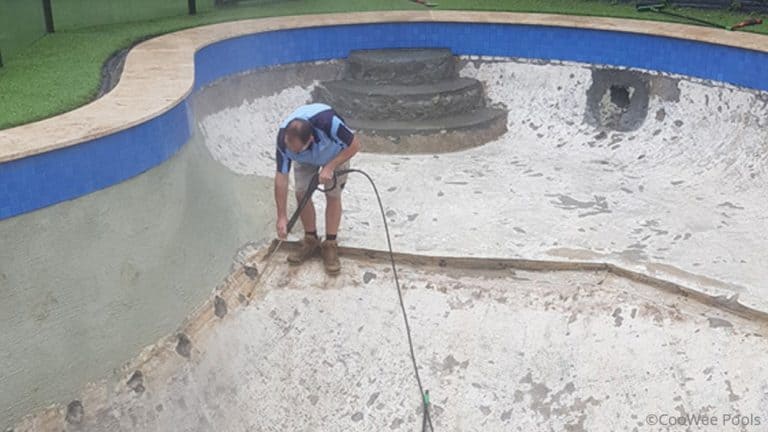 8 Final high pressure wash before applying the prep coat to pool shell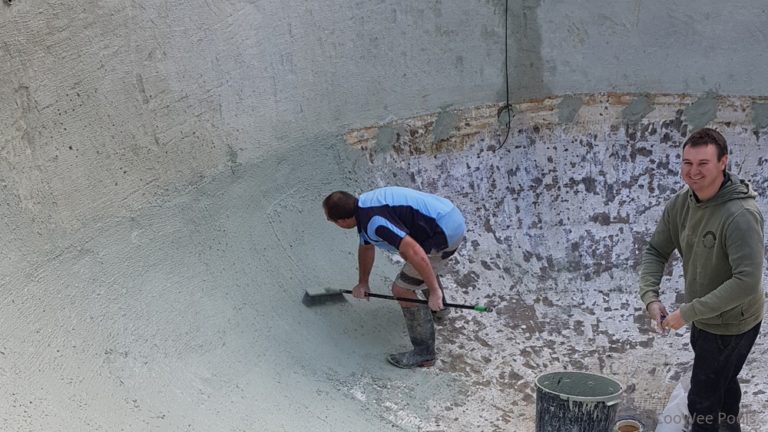 9 Applying the prep coat to pool shell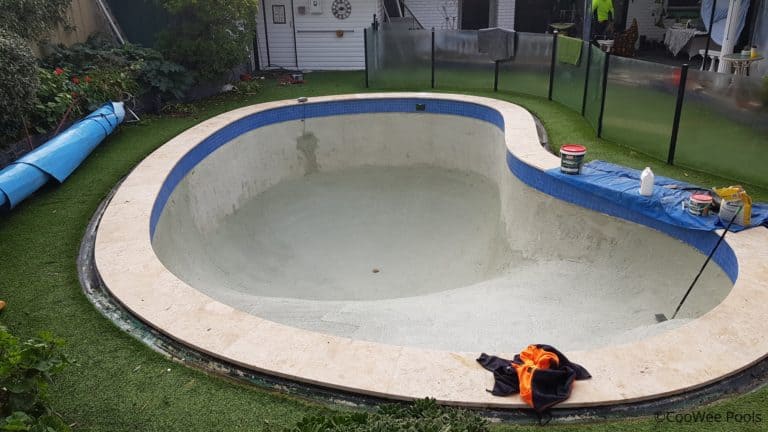 10 Prep coat complete before applying new interior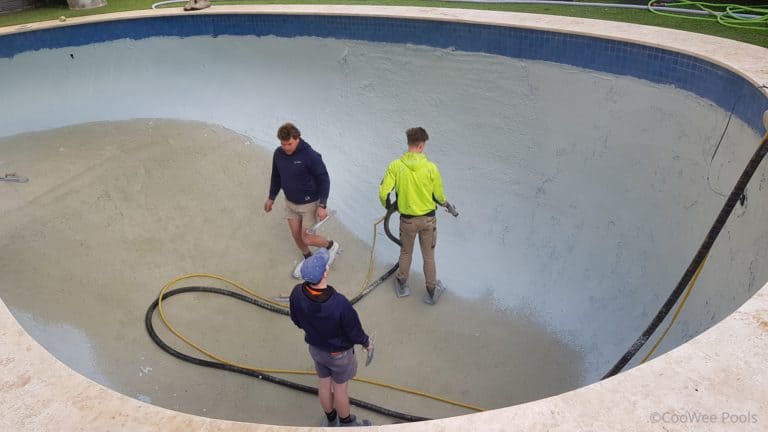 11 Spraying the new interior onto the pool shell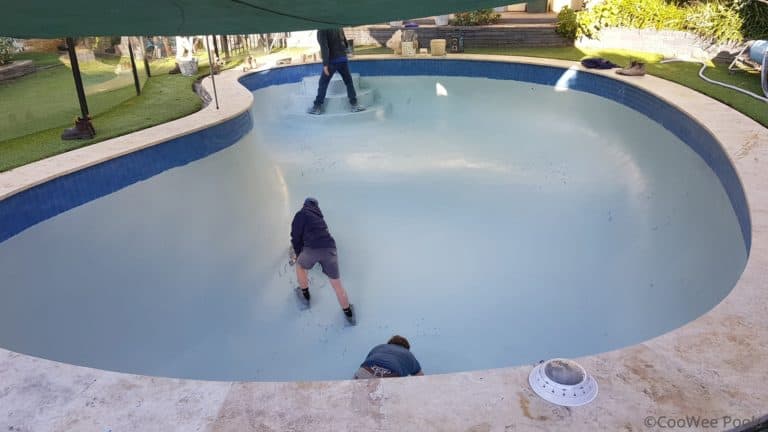 12 Interior pebble being trowelled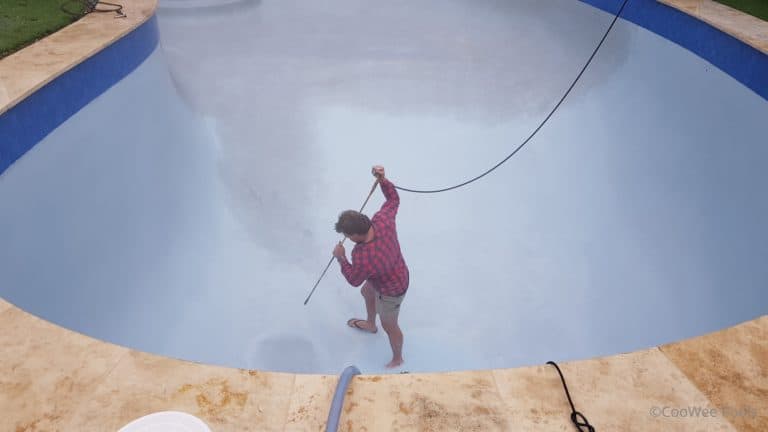 13 Washing down the new interior with a high pressure hose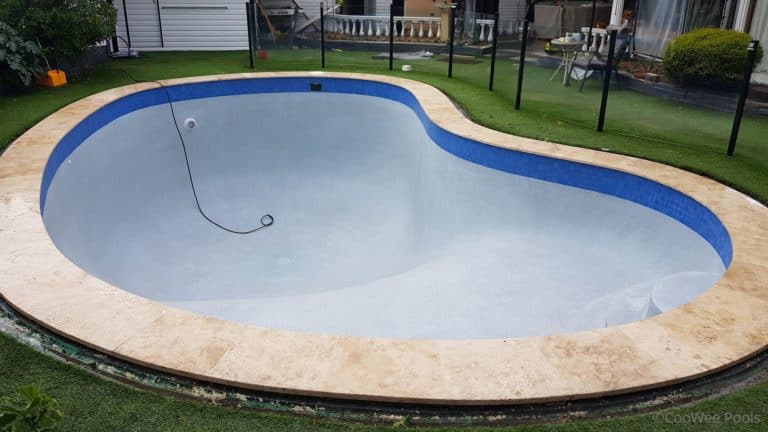 14 Refilling finished pool with water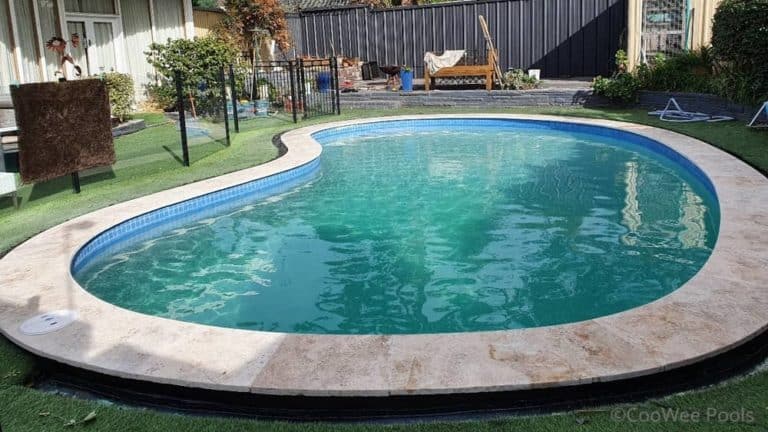 15 Finished pool full of water
"My wife and I cannot believe the new pool we now have!"
"After gaining 3 different quotes to renovate our 1960's in ground tiled and rendered pool, we choose Coowee Pool renovations, they were not the cheapest or most expensive but Steve and Dave came out and spoke to my wife and I and explained the scope of works, outlining the 3 phases to use in detail, they also explained an X factor with pool renovations which is the unseen work that may pop up once works are in progress. We were shown the interior finishes, waterline tile options and top coping options, They were very polite, informative and well we got that gut feeling that Coowee Pool Renovations will be doing our pool, A condition of securing them was that we spoke to others that had their pools renovated by Coowee and or visit them to ask questions and inspect the work first hand, this had confirmed we made the right choice.... My wife and I cannot believe the new pool we now have, Coowee Pool Renovations are the number 1 for professionalism, and no matter what obstacle if any they see the job though to the end. Thank you Steve, Lisa, Glen and Dave for giving us exactly what we wanted and the pool is back to original Grollo depth of 3.6m. HIGHLY RECOMMEND THEM !!"​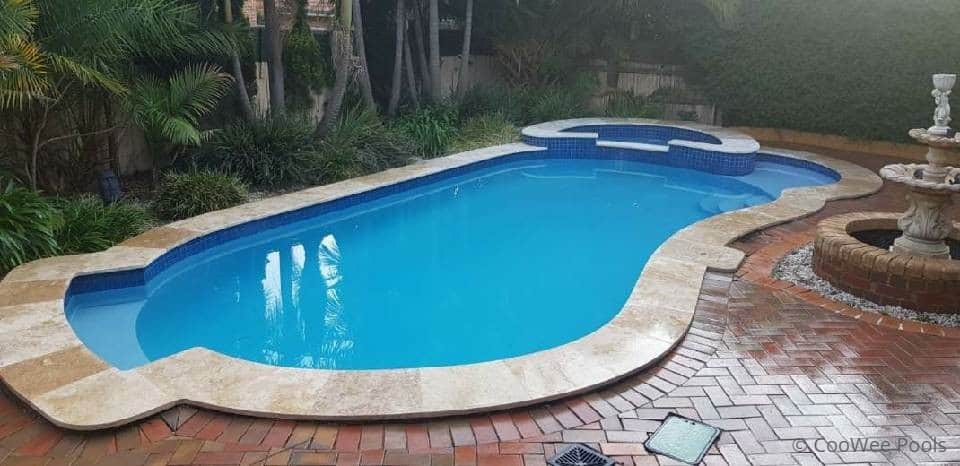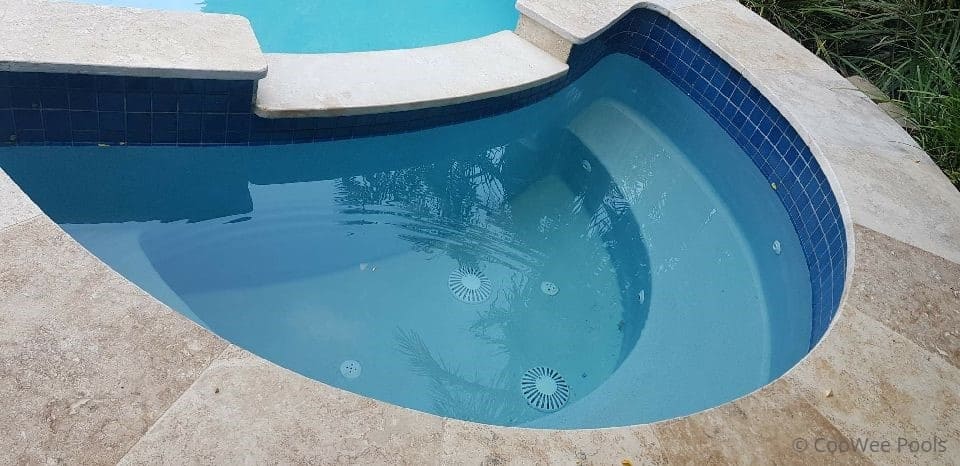 Contact Melbourne's Pool Renovation Specialists Today
When you want to get the most out of your tired old pool trust the experts at CooWee Pools to get the job done right, the first time around. We provide prompt and quality service throughout the renovation process, with a consultant being on hand to answer any questions you may have.
If you have any questions about our range of services or would like to find out more about what we have to offer, please do not hesitate to contact us now on 0434 128 999. We are always happy to answer any queries you may have.
Why CooWee Pool Renovations?
"knowledge these guys have on pools was far superior to the others quoting"
Just had my pool done by CooWee Pool Renovations and I am extremely happy. As soon as I spoke to them I knew we were going forward. I was kept up to date on all facets of the ongoing job. I had a few quotes and found the knowledge these guys have on pools was far superior to the others quoting. They did everything as they said they would do and on time. From the Tiling, Resurfacing, cleaning and refitting everyone was a total professional. I would highly recommend CooWee pools to anyone. Thanks CooWee for the great job.
Frequent searches leading to this page: Pool Renovations| Swimming Pool Renovations | Pool Renovations Melbourne | Swimming Pool Renovations Melbourne | Concrete Pool Renovations
Bring old pools back to life!